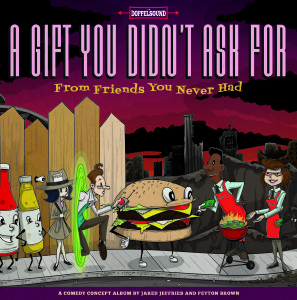 The long, long, long in the making LP A Gift You Didn't Ask For From Friends You Never Had is available to order through bandcamp.
This is a collaboration between myself and Peyton Brown (Claymore/Exquisite Corpse) with some voice acting help from some very talented friends.
It's a long-form, stream-of-consciousness concept album only available as a 12″ vinyl record. It's very ambitious and made to be worth taking up valuable space in your home. Enjoy.